2012.12.21
The best online games of 2012
Since the first plastic 8bit Nintendo game console I have been attracted to games. Today it hasn't changed a lot except that instead of collecting mushrooms in Mario and slaughtering enemies in Prince of Persia, I'm playing more realistic games that help me to cut off from the real world. This is a great way to be invincible, do good deeds, solve problems or on the contrary express your anger.
Long gone are those days when we were limited to just one gameplay scenario, few levels and two modes of multiplayer experience. Nowadays we can experience fast, realistic and beautiful 3D video graphics, motion detection, voice control, millions of online multiplayers that can form unions, groups etc., lots of different game scenarios, intelligent enemies and much more.
In this post I wanted to take a look on this year to see which were the best online games of 2012. I have collected some screenshots as well a trailer video and written a short review of each online game coming from the top 10 to number one.
10. Need For Speed World
Type: Free online game, race
More info: Need for speed World
Gamespot rating: 6.4
The online game has been developed in the best traditions of Need for Speed combined with the latest social features, virtual money, real world cars etc. You can invite friends, compete with them, and get involved in races for money. The earned money can be used for buying new cars, specials like invincibility, super speed, but if can't afford to buy one that is fast enough, you can rent them which is a great feature when you want to impress your friends or win a tough race.
9. APB
Type: Free online game, action
Official website: http://www.gamersfirst.com/apb
Gamespot rating: 6.2
The mechanics of this online game are very simple and that's why it is so genius. The players are given the opportunity to form gangs or try to stop them from taking over the cities by joining law enforcement. The engine and gameplay is a bit similar to Grand Theft Auto (GTA), the game that a lot of us knows very well and therefore will be easy to understand – you can kick out of the car another driver, shoot out of a rolling car etc.
And of course, as a socially active game, it gives the option to customize your character so that everyone can see how cool you are.
8. Freestyle Street Basketball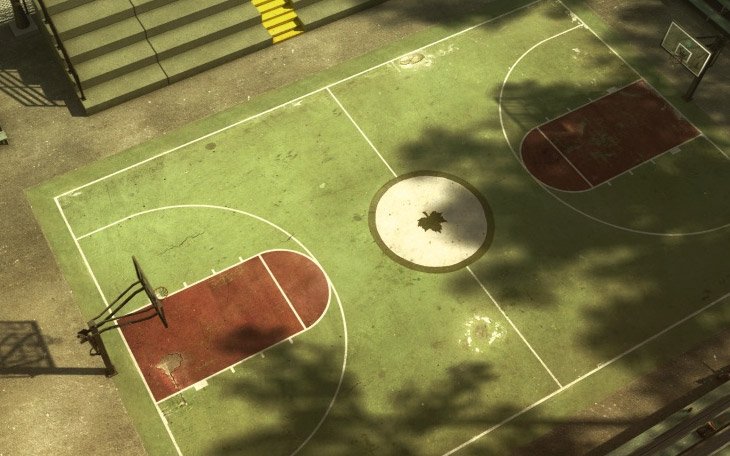 Type: Online game, sport
Official website: http://freestyle2.joycitygames.com
Gamespot rating: 7.2
Korean street ball online game. If you remember the early days of your childhood when you were playing Nintendo World Cup, you will find some similarities in the visual style of the game. In this game users can earn experience points, improve the skills, join tem games, championships etc.
7. Runes of Magic Chapter IV: Lands of Despair
Type: Free online game, MMORPG
Official website: https://gameforge.com/en-US/play/runes_of_magic
Gamespot rating: 7.1
This online game is a little bit similar to the good old Diablo 2. At the beginning you must choose your race, are you going to be human, elf or a dwarf and after then you have to choose your class – warrior, mage, thief, archer etc. It has different chapters you can play through.
The game allows playing with alchemy, armor crafting, weapon crafting, cooking, tailoring, carpentry, woodcutting and mining. In order to do thus you must collect resources and use them in your work to create unique items to help you on your adventures. The more you practice crafting, the more powerful and better the fruits of your labour will be.
As a real massively multiplayer online role-playing game (MMORPG) you can earn experience points that you can later spend on improving and developing you character. And one feature that I find kind of cool is that you can get married with a fellow lady player which is a great way to strengthen your relationship in real world as well. I wonder when they will allow creating kids :)
6. The Lord of the Rings Online: Rise of Isengard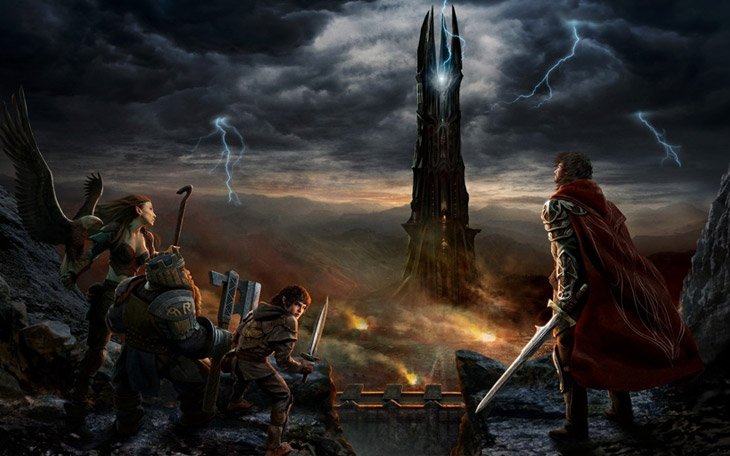 Type: Online game, MMORPG
Official website: https://www.lotro.com/en
Gamespot rating: 8.3
The Lord of the rings – who hasn't seen this great saga and wouldn't at least for a moment want to feel that magical world under his feet. This game offers you the chance to choose between 4 races – Elfs, Humans, Hobbits and Dwarfs and after that you can choose between different classes :
Burglar
Captain
Champion
Guardian
Hunter
Lore-master
Minstrel
Rune-keeper
Warden.
This is just small part of all of the options this great online game offers. You should better see it for yourself.
5. Maple Story
Type: Free online game, 2D MMORPG
Official website: http://maplestory.nexon.net
Gamespot rating: 7.6
This game is a bit different form the majority of current online games with the fact that has been done in the old two dimensions or 2D manner. And to tell you the truth, I like this way a lot, because I'm already a bit bored with the cool 3D action games, RPG and MMORPG games.
Maple world
It is the most fascinating place in the universe, and that's why we've got to protect it! The world holds lush forests, towering mountains, barren deserts and more. The online game has countless towns and dungeons for you to explore, and they're packed with the most interesting people you'll ever meet.
4. League of Legends
Type: Online game, MMORPG
Official website: http://eune.leagueoflegends.com
Gamespot rating: 8.2
One more MMORPG online game that combines both RPG and strategy game elements. The game incorporates different tactics, items, runes, different locations and maps, resource gathering, invisibility, auras and much, much more.
3. Guild Wars 2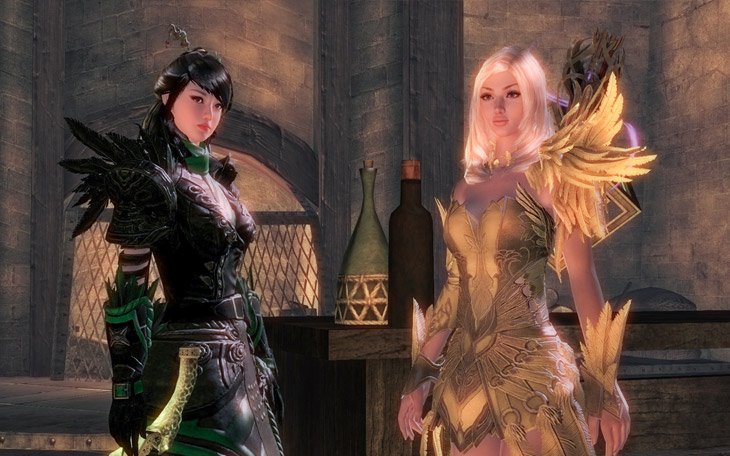 Type: Online game, MMORPG
Official website: https://www.guildwars2.com
Gamespot rating: 8.2
This online game defines the future of online roleplaying games with action-oriented combat, customized personal storylines, epic dynamic events, world-class PvP, and no subscription fees. The living world of Guild Wars 2 is filled with thousands of dynamic events that constantly change based on the actions of players like you. You never know what you'll discover when you log in.
2. World of Warcraft
Type: Online game, MMORPG
Official website: https://worldofwarcraft.com/
Gamespot rating: 9.5
Millions of people have been addicted by this superb online game. The only problem with it is the fact that it's not for free and you have to pay for it.
1. RIFT
Type: Online game, MMORPG
Official website: https://www.trionworlds.com/rift/en/
Gamespot rating: 8.0
And our best online game of 2012 to my surprise is RIFT and it just might be because it is free of charge if we compare it with the 2nd place. Similar to other MMORPG this offers lots of races, weapon choices, worlds, maps etc.
The main features of the game are:
Massive Dynamic Battles

Invasions unfold zone-wide, creating epic conflicts that bring you into the story! Save the world now alongside hundreds of other players or fight to reclaim lands from invading hordes.

8 Primal Forces

Creatures from the Air, Earth, Fire, Water, Life, and Death planes battle for control of the world of Telara! Two warring factions—the Guardians and the Defiant—face off against each other and fight extra-planar creatures as they seek to save the world.

Build Your Class

No other game lets you build your class the way RIFT does. Specialize in a single class or pick and choose abilities from many to create a character uniquely suited to your play style—and have fun while you experiment!

Choose Your Role

Each character can have up to six different Roles, so you can choose different classes for every situation! You might have one for PvP and another for raids; or perhaps you want a high-damage or high-defense build. The choice is yours to mix and match as you see fit!

PvP Combat

Battle others in exhilarating Player vs. Player combat! Earn PvP ranks, titles, and loot to further enhance your character. Head to cross-server Warfronts and fight others in world PvP.

Full-Featured

Guilds, dungeons, raids, auctions, crafting, a vibrant economy, Player vs. Player combat, and more!

Deeper Gameplay

New features like Guild Quests and Artifact Collections enhance your gaming experience by giving you earned achievements that matter.

Highly Accessible HD Graphics

Play a game that has stunning visuals on virtually any computer, even if your PC isn't state-of-the-art.
I hope you liked this list and you managed to find out something new, fresh and interesting. Soon I will be writing more about games.
In category:
Games